Nuo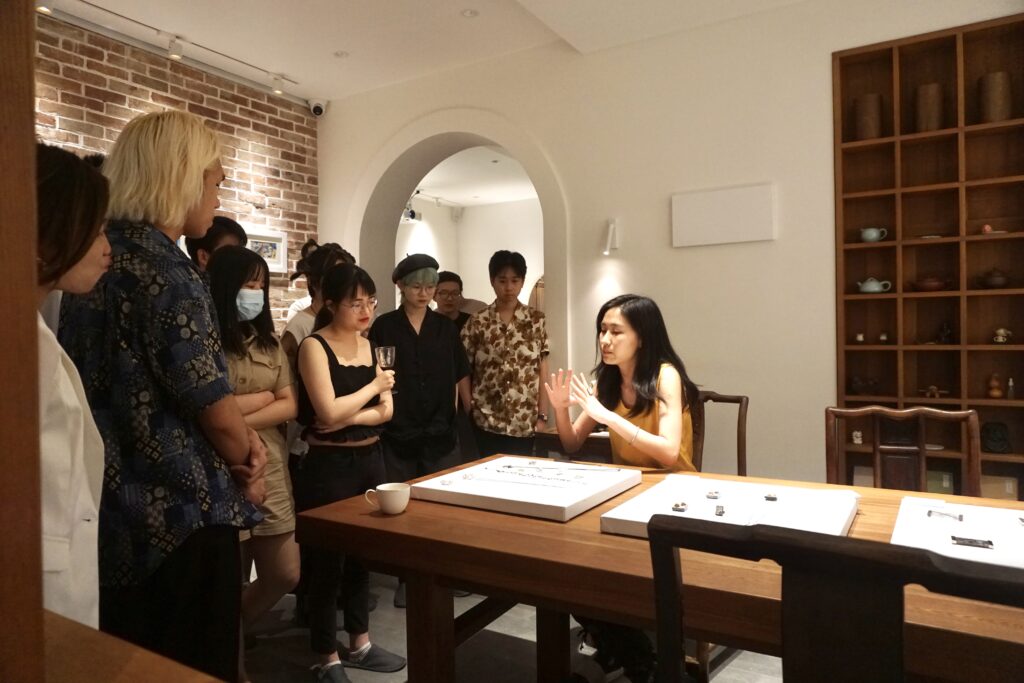 Born in 2000, Nuo Jiang is a Chinese artist based in New York City and Guangzhou. Nuo has worked with various mediums and primarily focused on painting, contemporary jewelry, and mixed media works. Nuo's works have been exhibited worldwide, including at the Museo Nacional de Artes Decorativas and Museo Cerralbo in Madrid, the New York City Jewelry Week, the Light House Art Center in Florida, and the Beijing International Art Jewelry Exhibition.
Nuo is the founder and curator of Artists Living Room NYC & Guangzhou, where she keeps organizing physical and virtual exhibitions, including The Exchange Exhibition and Stories and Jewelry in Guangzhou, Meditating Through Jewelry in Brooklyn, and the upcoming Nearly White + Nearly Black virtual parallel shows Nuo is also a member of the exhibition committees at Baltimore Jewelry Center's gallery. 
---
Nuo's Art
Driving Through The Night 2022
Interactive Painting Installation 48 by 48 by
Each painted block is embedded with a magnet so they can move to different places on the metal panel mounted on a wood cradle panel. 
If It Was Yesterday 2022
Oil on Canvas 24 by 30 inches
Waiting 2022
Oil on Canvas 40 by 30 inches
Dancing Alone 2021
Oil on Canvas
From The Series of Lost Cities
The Shadow of Chang'An City
Sterling silver and acrylics. Brooch (front&back)
From The Series of Lost Cities
The Broken Atlantis
Sterling silver, sterling silver plated with alloys of gold and red gold. Brooch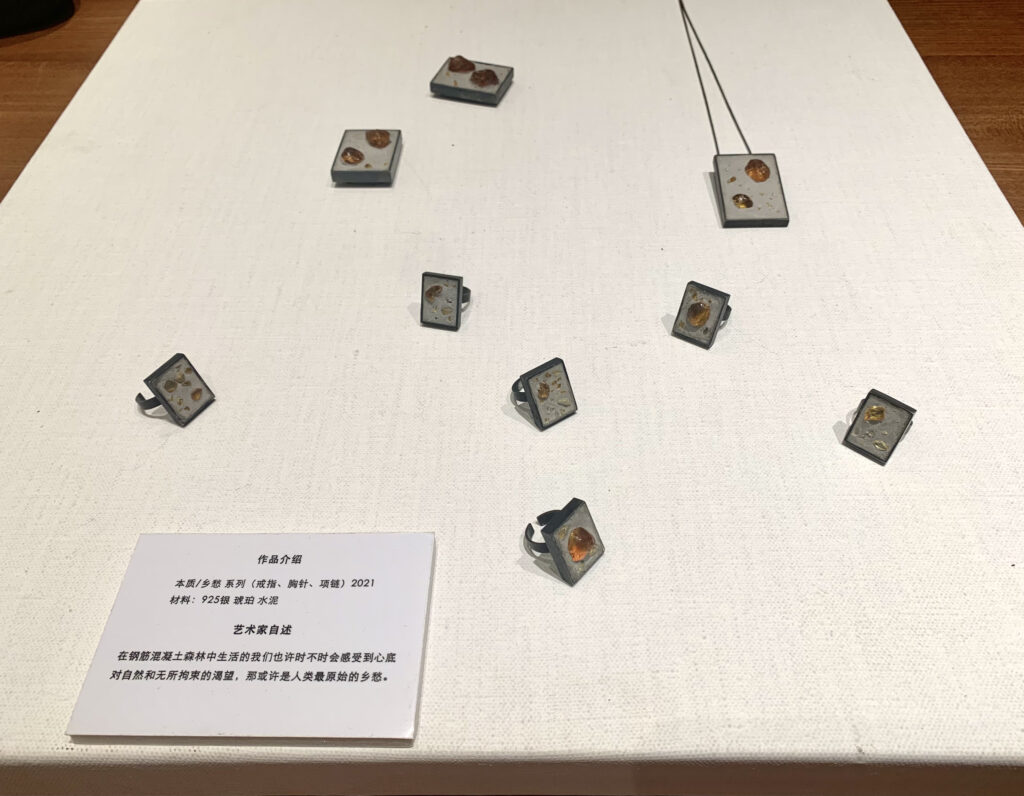 The Series of True Nature
Sterling silver, unpolished natural amber, concrete
From The Series of True Nature
Sterling silver, unpolished natural amber, concrete. Necklace
From The Series of True Nature
Sterling silver, unpolished natural amber, concrete. Brooch
From The Series of True Nature
Sterling silver, unpolished natural amber, concrete. Brooch
From The Series of True Nature
Sterling silver, unpolished natural amber, concrete. Brooch
From The Series of True Nature
Sterling silver, unpolished natural amber, concrete. Rings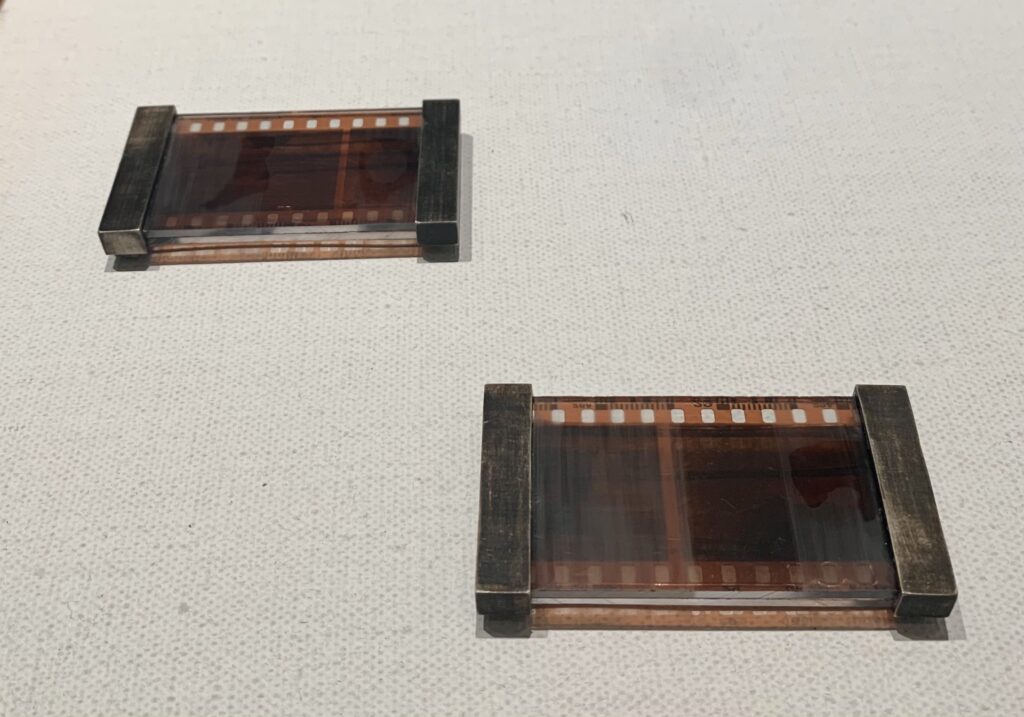 From The Series of Fragmented
Sterling Silver, acrylic sheets, film. Brooches
From The Series of Fragmented
Sterling Silver, acrylic sheets, film. Brooch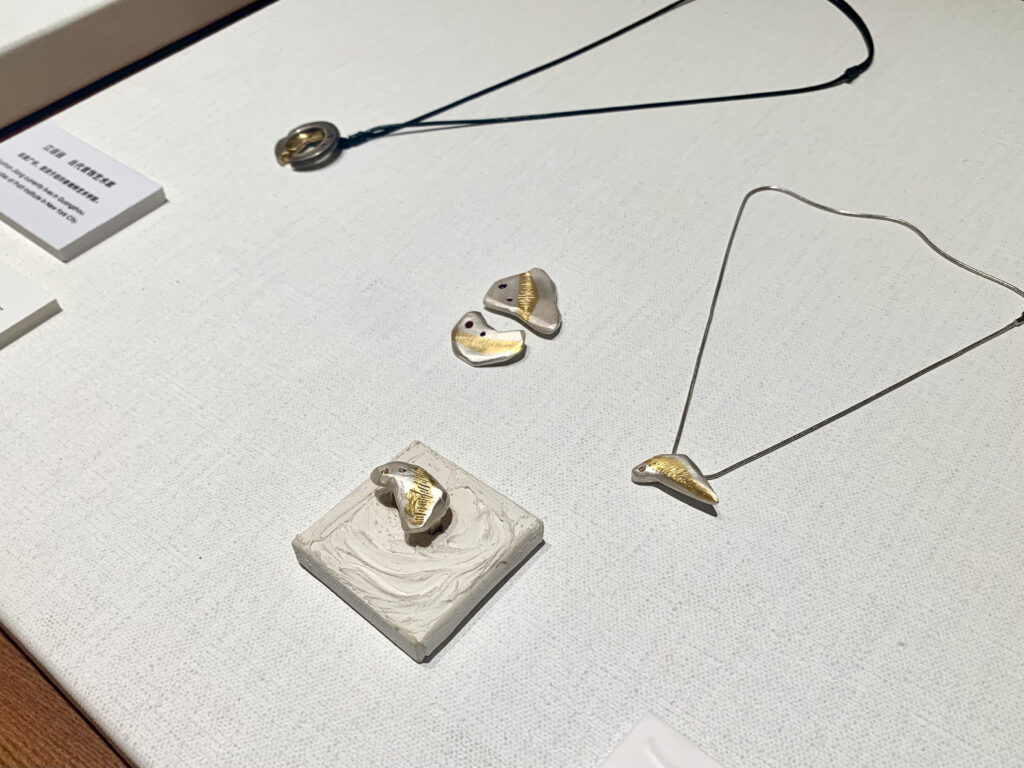 The Series of Golden Fragments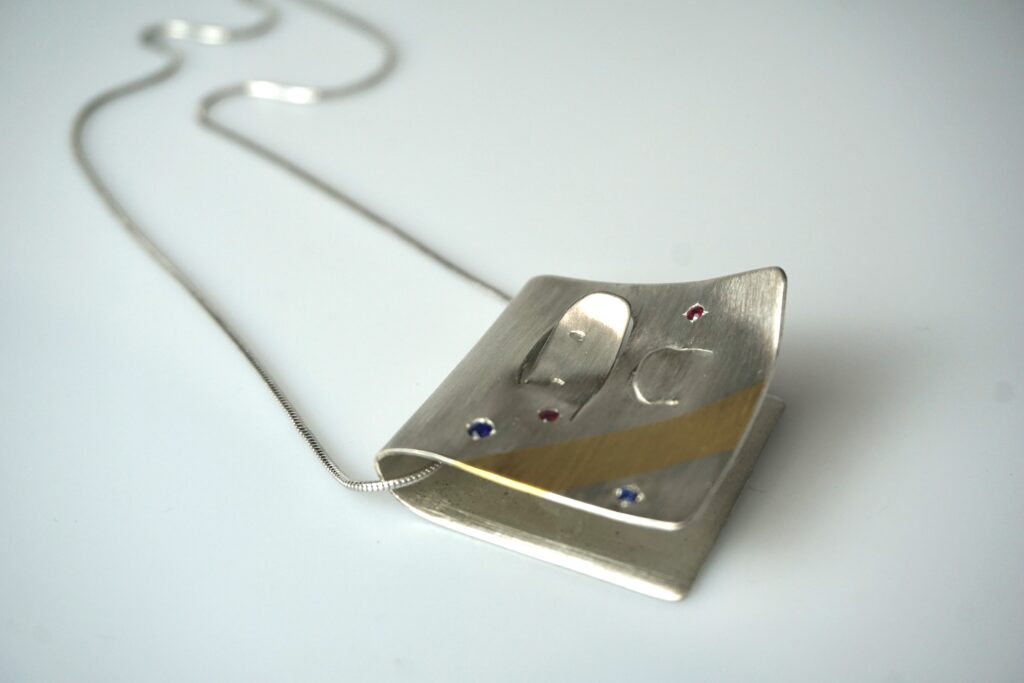 Anonym (Keum-Boo)
Sterling silver, 24k gold were added by using Keum-Boo, natural rubies, and sapphires. Necklace
The Series of A Piece of Sheet Silver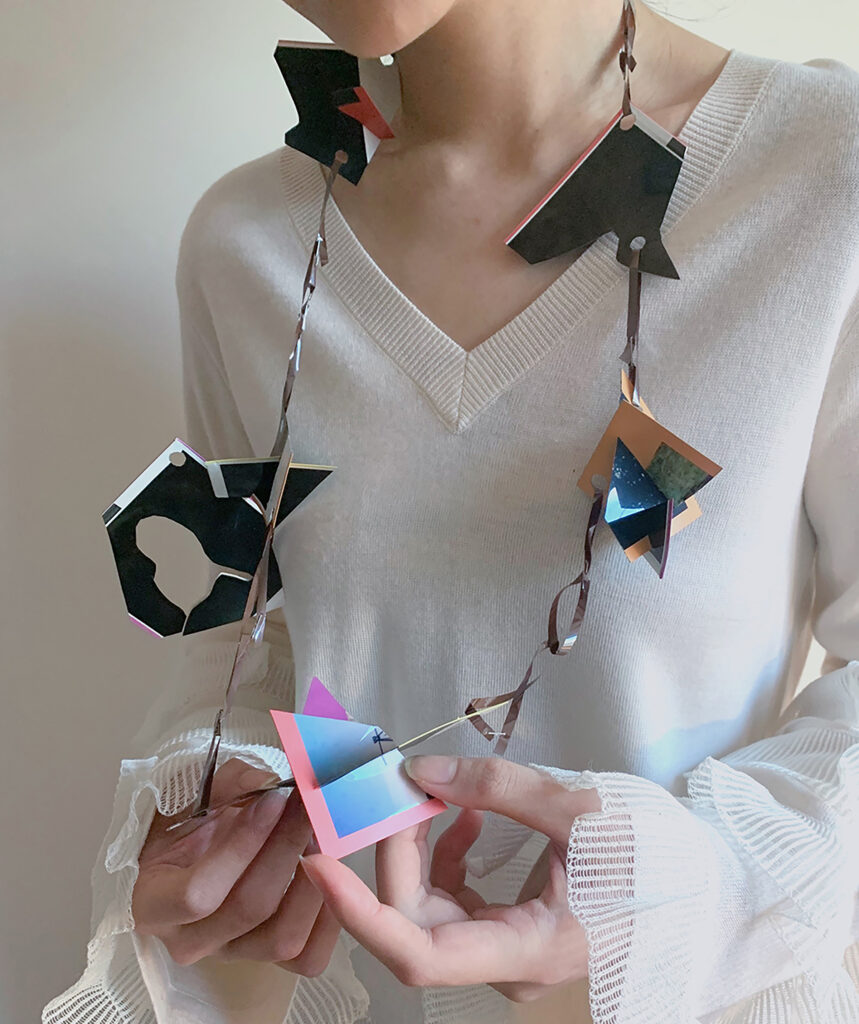 Altering Memories
Polaroid film, cassette tape, staples. Necklace
Refilling Pills
Beads, pill wrapper, paper clips. Neckpiece and a single earring